---
White Oak Sustainability
At Independent Stave Company, we take sustainability and growth of our white oak resource seriously. Our efforts, and those of countless loggers, landowners, and the forestry departments are paying off. Currently, the supply of harvestable white oak is growing.
Annual hardwood growth rate surpasses harvest by 70%
White oak is the 2nd fastest growing hardwood resource
1.5 x more harvestable white oak as 20 years ago
2.5 x more harvestable white oak as 40 years ago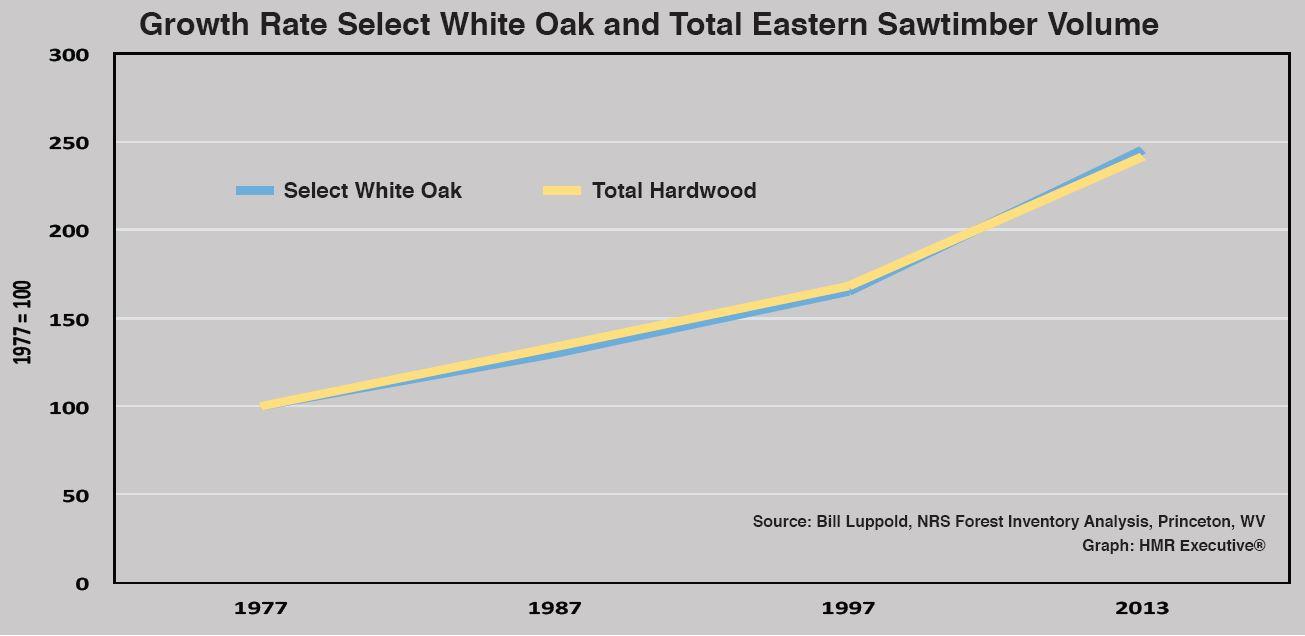 Source: The Hardwood Market Report Executive Summary September 2015
Select White Oak: A group of the top 5 most merchantable species in the genus Quercus (including cooperage quality white oak).
Eastern Sawtimber: A live tree of commercial species from the eastern half of the US that is at least 11" in diameter outside bark, containing at least one 12′ saw log or two noncontiguous saw logs 8′ or longer, and meeting regional quality specifications. Most cooperage-quality white oak is sourced from Missouri or the "Eastern" region. Missouri's resource of white oak is consistently growing.
---
Independent Stave Company Takes Great Care in Preserving this Resource
100% of every white oak log we purchase and process is utilized
Sawdust is used for fuel and charcoal
Bark is used for fuel and landscape products
Waste-wood fiber and chips are used for fuel, paper and landscape products
As a family cooperage, the health of white oak forests is important to us. We will continue to drive sustainable practices to ensure a harvestable forest for future generations.