Morehead Wood Products Supports Local Rowan County Schools through Classroom Wish Program
For the past two years, Morehead Wood Products has been funding grants for classroom teachers through its program called ISCO Cares, a charitable giving program established by Independent Stave Company.
"Morehead Wood Products is a family company," said Miranda Jones, office manager. "We have 115 employees, many of whom have children and family members involved with the local schools. We had heard how much teachers were spending out of their own pockets to get necessary items for their classrooms. ISCO Cares/Morehead Wood Products Classroom Wish program is letting us give back to our schools and, in turn, to the students of our community."
The Classroom Wish program offers teachers the opportunity to apply for grants to pay for items that they could not otherwise afford for their classrooms.
This year, the program funded $18,000 in classroom wishes for teachers in both Rowan and Fleming County Schools. Fourteen teachers from Rowan County Schools' preschool, elementary schools and middle school received over $12,000 in grants from ISCO Cares/Morehead Wood Products.
"Speaking on behalf of the teachers of our school system, we are extremely grateful to have a company like Morehead Wood Products who takes so seriously their commitment to the students and teachers of the communities they represent," said Supt. John Maxey. "These grants will also enable our teachers to reach so many students. The items that these grants are funding will not only have an immediate effect on our students, they will create a ripple effect – helping our students gain skills that will affect them both educationally and personally for years to come."
He then added, "I firmly believe that the employees of Morehead Wood Products should take pride in knowing that their actions are having far-reaching effects on the students of these communities. You may be creating the parts to build barrels in this facility but your commitment to education is helping to build students."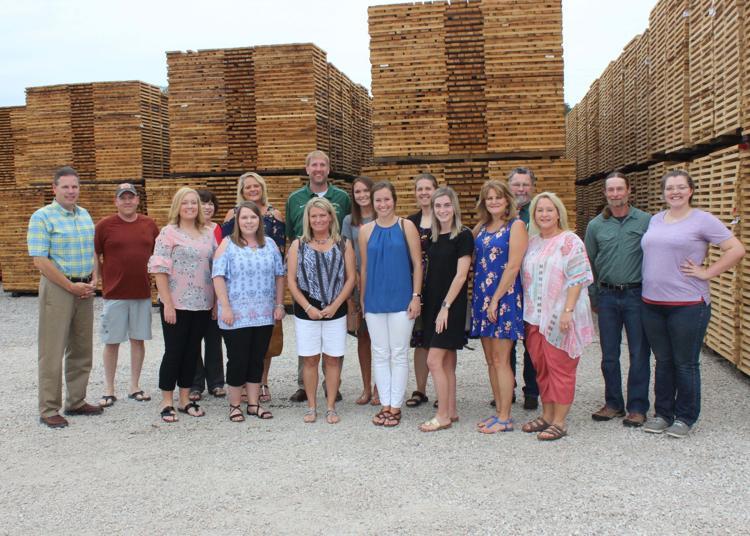 From left are, front row: Jessica Elliott (THES), Katy Ingles (RCPC), Bridgett Taulbee (RES), Lindsey Smith (CES), Andrea Wallace (MES), Kim Spencer (CES), MES Principal Rhonda Banks; back row: Supt. John Maxey, plant manager Mike Knudson, CES principal Misty Litton, RES Principal Andrea Murray, Matt Stokes (CES), Shelby Halliday (CES), Amanda Mason (RCMS), RCMS Principal Jay Padula, kiln operator Charles Bell and office manager Miranda Jones.