Jobs for recent college graduates and internships for students.
Whether you're a student or a recent (or soon-to-be) college graduate, make Independent Stave Company your next step. At ISCO, we'll help you develop your career and make valuable connections with people experienced in their field. We will support you with resources to explore your interests, grow your skills, and plan your professional future.
Opportunities for Recent College Graduate
Independent Stave Company is looking for future leaders. If you are a college senior or recent college graduate looking for a career opportunity, please email us. We can explore jobs that match your talents and skills.
Even if you do not see a current opening that interests you, we encourage you to fill out our New Associate job application. We are always looking for talented future leaders. We also have a Leadership Development Program that is designed to develop future leaders at Independent Stave Company.
Apply for the Leadership Development Program
---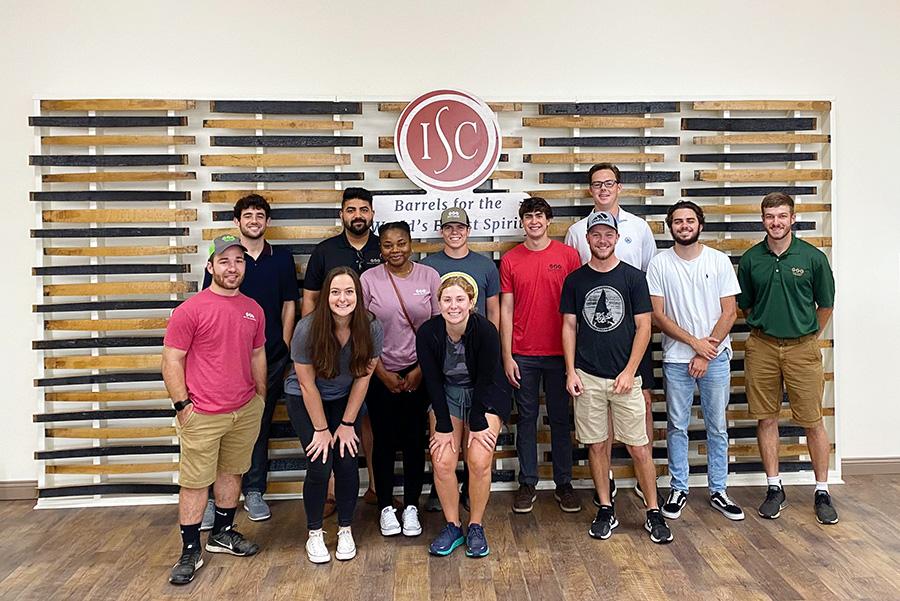 2021 Independent Stave Company interns at Kentucky Cooperage
Student Internship Opportunities
Independent Stave Company offers ongoing and part-time internships structured to fulfill requirement of an apprenticeship or professional development experience. Our interns are exposed to all facets of our unique industry and each experience varies by department and location.
Internships offered in
Engineering
Logistics & Supply Chain Management
Sustainability Projects
Safety
Human Resources
Administration
Information Technology
Management
Majors of interest
Engineering
Logistics & Supply Chain Management
Sustainability Projects
Human Resources
Administration
Information Technology
Management
Application Requirements
Resume, Completed online application